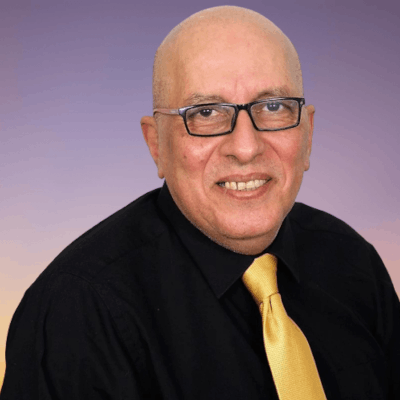 Our company's purpose - solving complex ISO and quality challenges - is what we aspire to do, in a comprehensive and sustainable context
---
Welcome, and thank you for visiting
4Z for Quality
website. I am Dr. Tarek Elsherif, founder and chief executive officer. Our company's purpose - solving complex ISO conformity and quality management challenges - is what we aspire to do, in a comprehensive and sustainable context. This purpose has been clear, since we set out to establish a premium-quality consultancy services company.
I have always believed that when it comes to defining and communicating a company's vision and goals, conciseness is a virtue. We continuously focus on:
Quality

– exceptional quality is what satisfies our customers, and it is the guarantee for the growth and retention of the customer base.

Service

– excellent service is not just a theoretical concept, it is the practical way by which we develop customer loyalty, and maintain it.

Credibility

– undebatable credibility is the driving force behind our growth in the short- and long-term.

Performance

– peak performance is a commitment for us, to be fully prepared as individuals and as a company to do our best.
We put corporate moral responsibility as a top priority. That's why our reputation for integrity and honesty attracts excellent team members, great clients, and greater opportunities. It is the key to our success now, and in the future.
---
This is 4Z for Quality – a company with a vision we are proud of, and a bright future we are sure of!
---
As a company working in the field of ISO and quality, we have chosen
"ISO made Easy"
to be the slogan of
4Z for Quality
, due to our prior knowledge of the stereotyped image of ISO standards and terminology, which may seem at first sight somewhat complicated, especially to the non-specialist. Following our slogan, we promise to simplify ISO standards as a concept and as a practice. We are committed to maximize satisfaction of your customers, by making quality and ISO standards a prevalent culture, not just a label, or a certificate.
I am confident that we will achieve leadership in our field, through our enthusiast and dedicated team members, and above all through our loyal and satisfied customers. This is
4Z for Quality
– a company with a vision we are proud of, and a bright future we are sure of!
I invite you to explore our
website
, and learn more about everything we offer. I'm sure you'll see why we love what we do.
Sincerely,
Dr. Tarek Elsherif
CEO